On analysis of the movements of natural gas futures in different time frames, I find that they have formed a bullish crossover in a monthly chart which ensures a long uptrend like 2018. In the weekly chart, futures are in the process of completing a 'Saucer' which starts from November 2018 and could complete in November 2021.
A gap-up opening on the first trading session of this week has confirmed the continuity of a bullish trend. Now, the 'psychological resistance' that used to be at $3 has turned into a 'psychological support'. This seems to be evident enough for the advent of a new era in natural gas prices.
Undoubtedly, profit-booking will be seen from time to time but the overall trend has turned bullish up to November 2021. I find that the natural gas bulls could form their new base above $3.110 before moving more upward.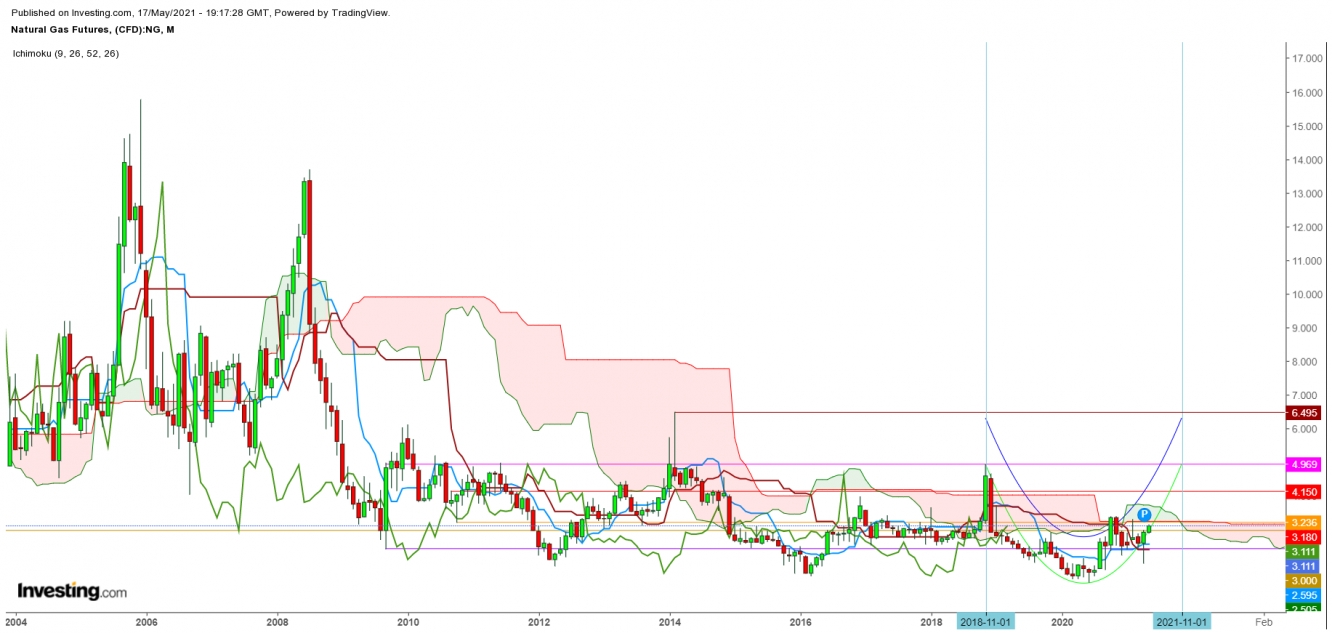 Natural Gas Futures Monthly Chart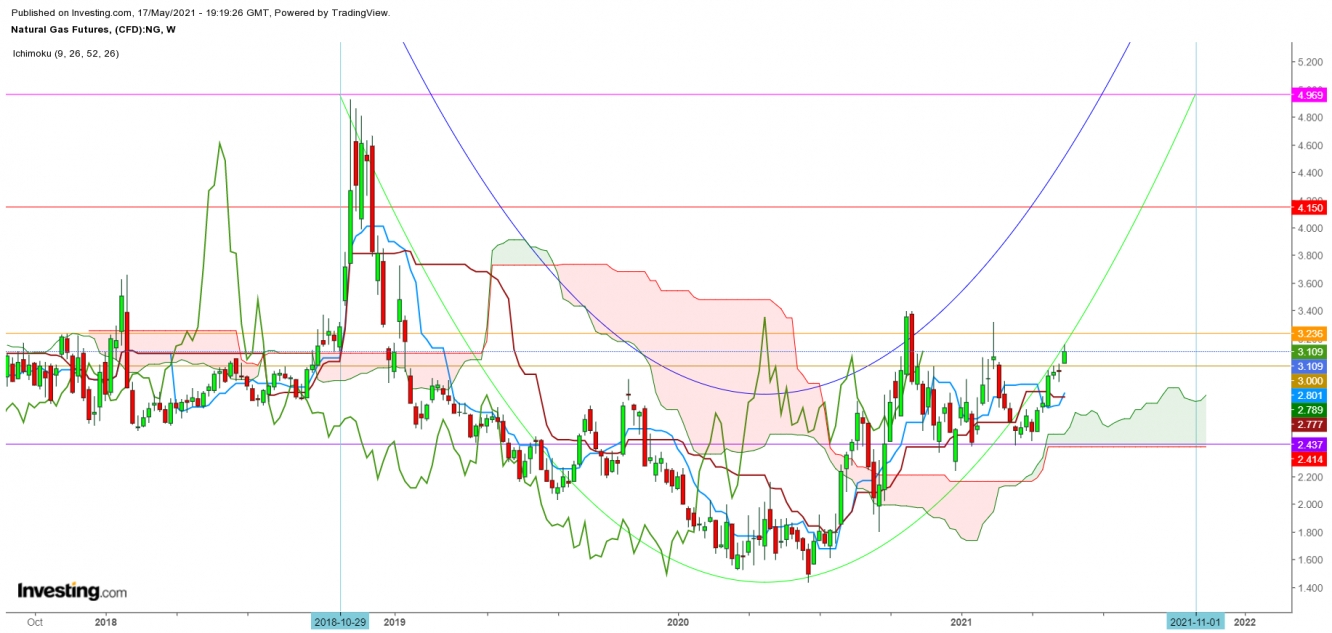 Natural Gas Futures Weekly Chart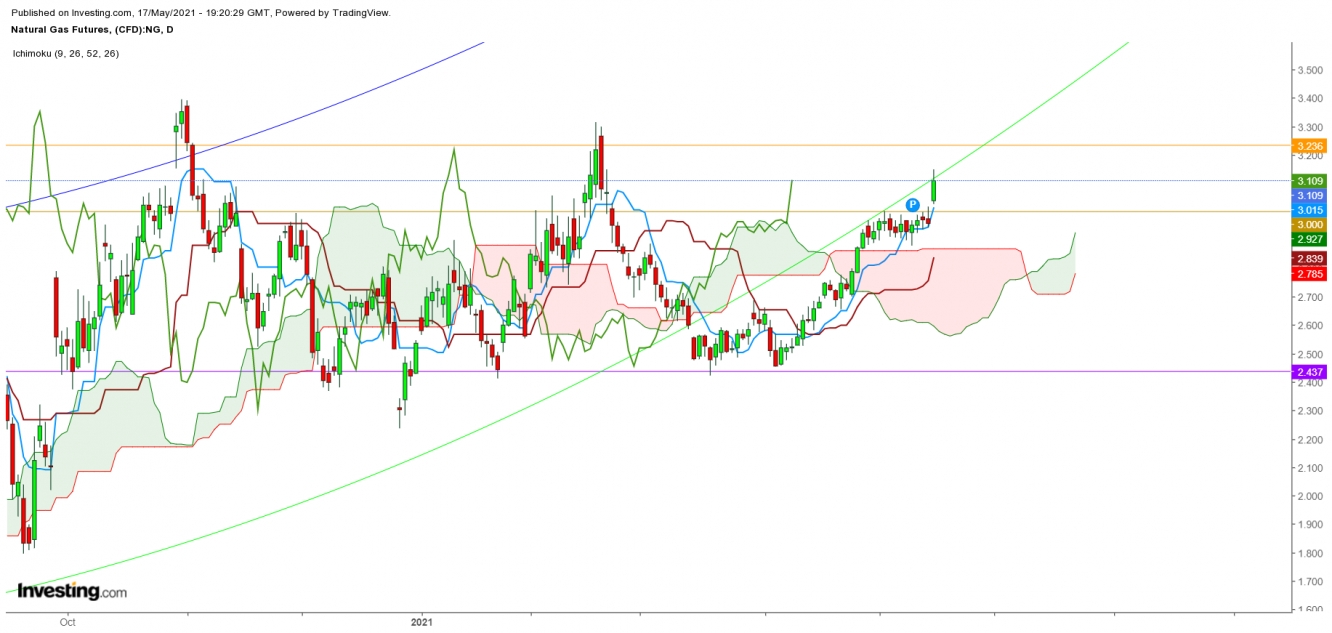 Natural Gas Futures Daily Chart
Disclaimer: The author of this analysis does not have any position in Natural Gas futures. Readers are advised to take any position at their own risk; as Natural Gas is one of the most liquid commodities of the world.
Natural Gas: Now Its Bulls' Turn
Disclaimer: This analysis is purely based on the technical observations. I do not have any position in Natural Gas. One can create position in Natural Gas at his/her own risk.