By Tim KnightCommodities45 minutes ago (Nov 24, 2022 04:01AM ET)
Happy Thanksgiving Day, everyone. The market is closed today and closes early on Friday. The one chart giving me a big smile is crude oil, which is taking a nice, hard tumble: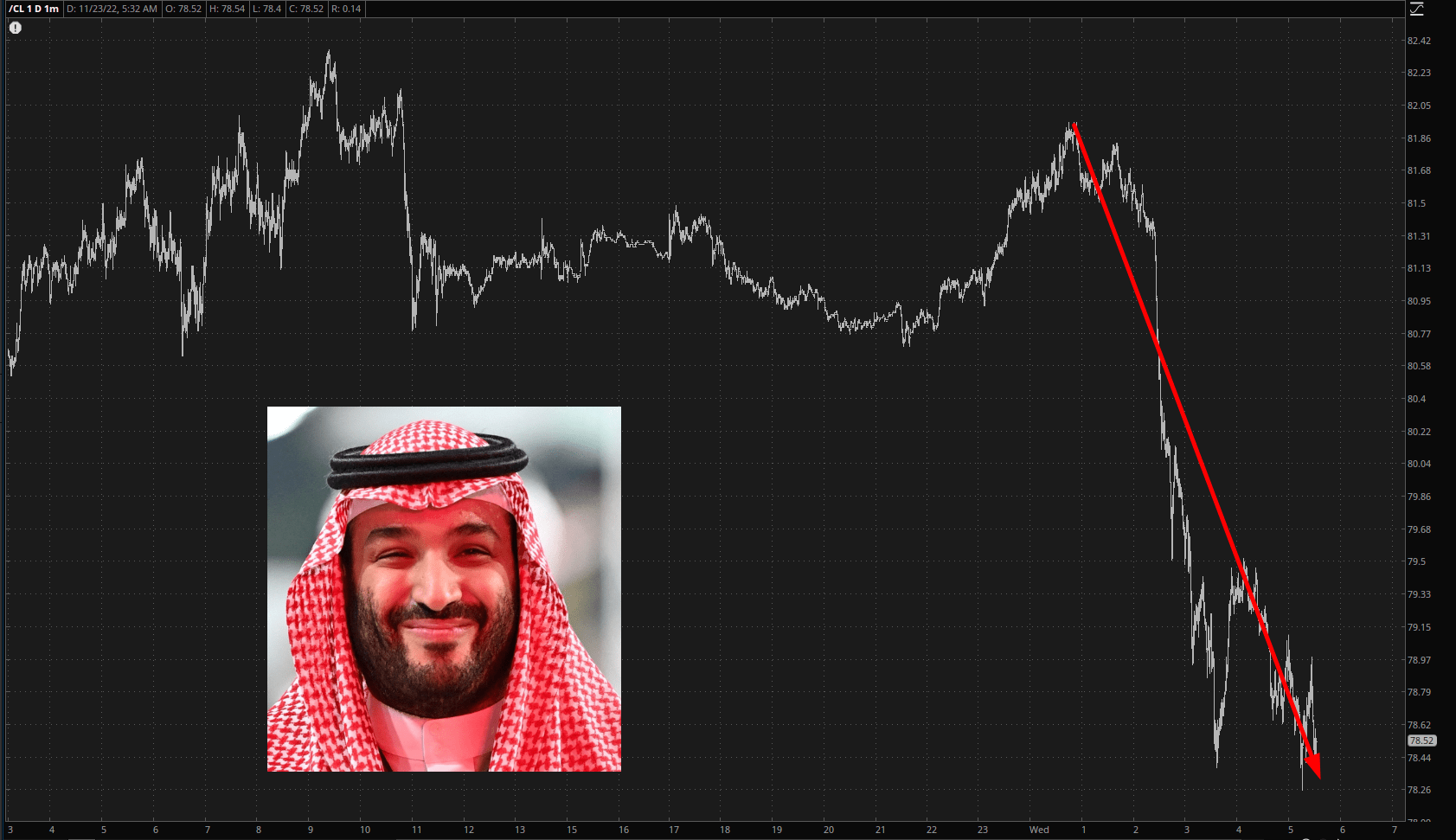 Crude Oil Chart
Seen in a larger context, oil is approaching the all-too-brief lows we experienced earlier this week when the OPEC+ rumor was trotted out, and then denied, resulting in a crazy V-bottom. The recovery didn't last, though, and my energy put options are going to be happy for the resumption of weakness.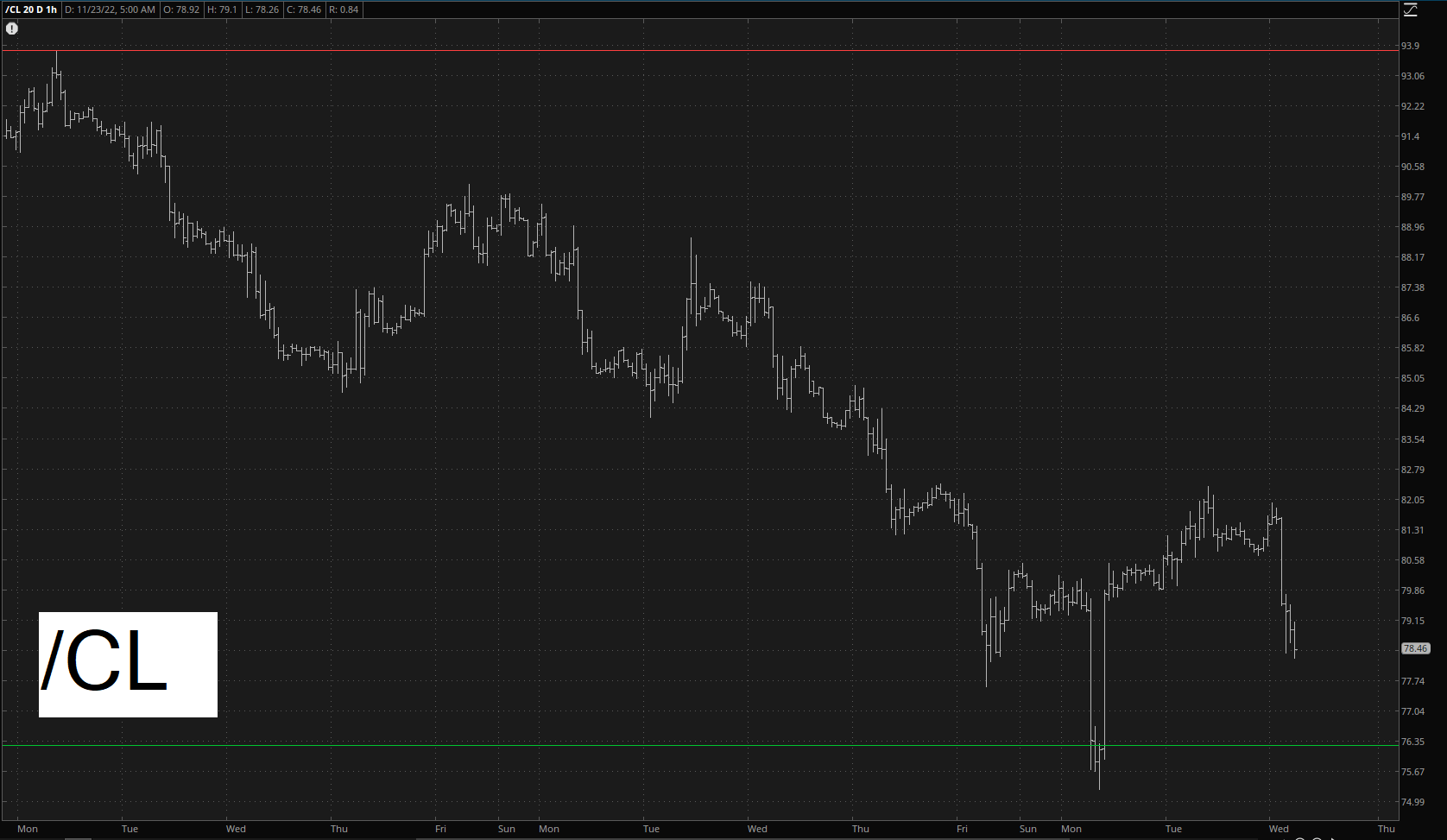 Crude Oil Hourly Chart
The best representation I have of the ES recently is shown below, with key support at 3994. This chart does not reflect it, but in the few minutes since I took this screen shot, all the equity futures turned red, so we've got a decent shot of a failed bullish breakout here.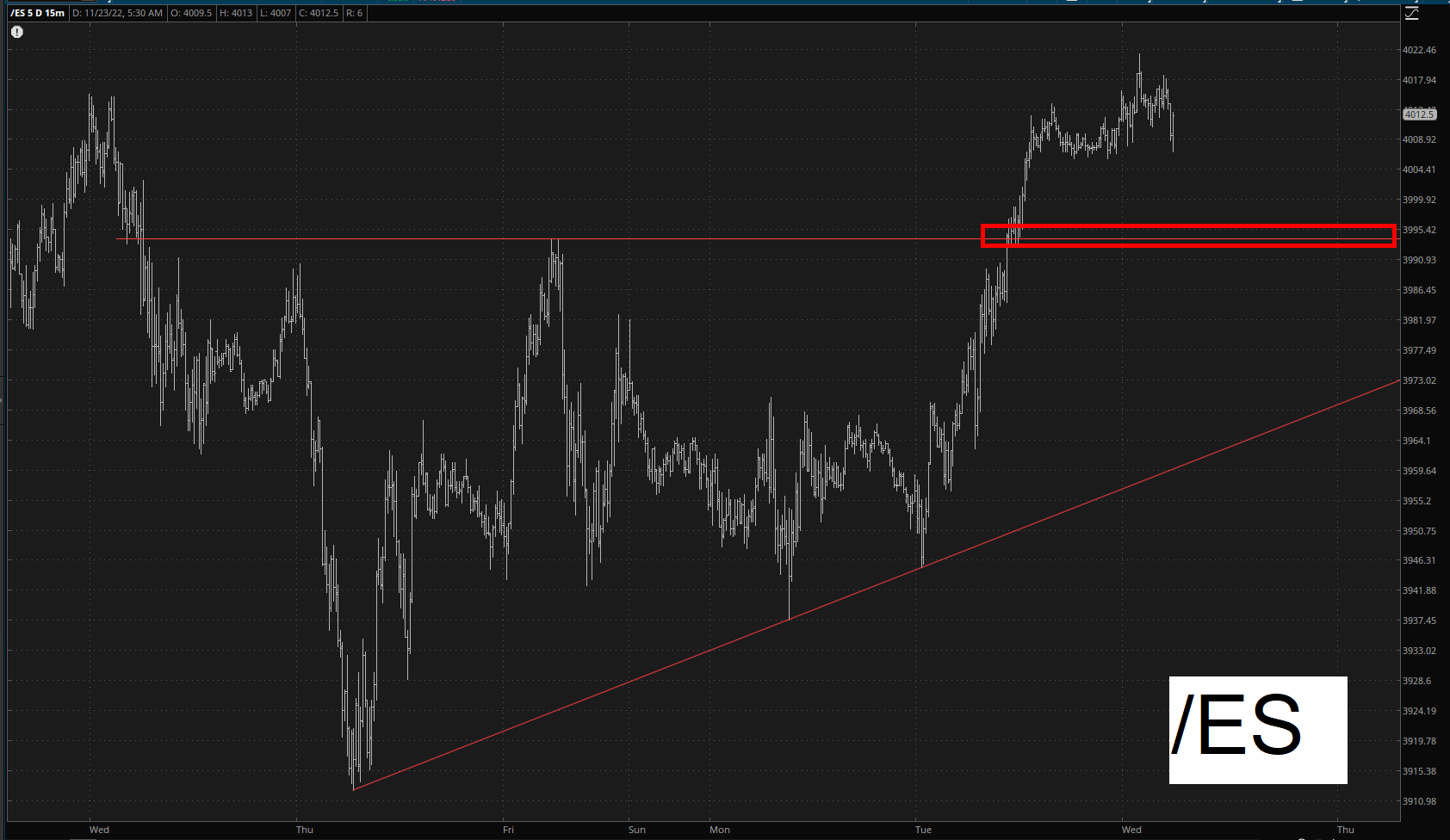 ES 15-Min Chart
I sure hope so, because what we must do is ruined the prospect of repeating what it did this summer when the failed bullish breakout turned into a resurrected bullish breakout.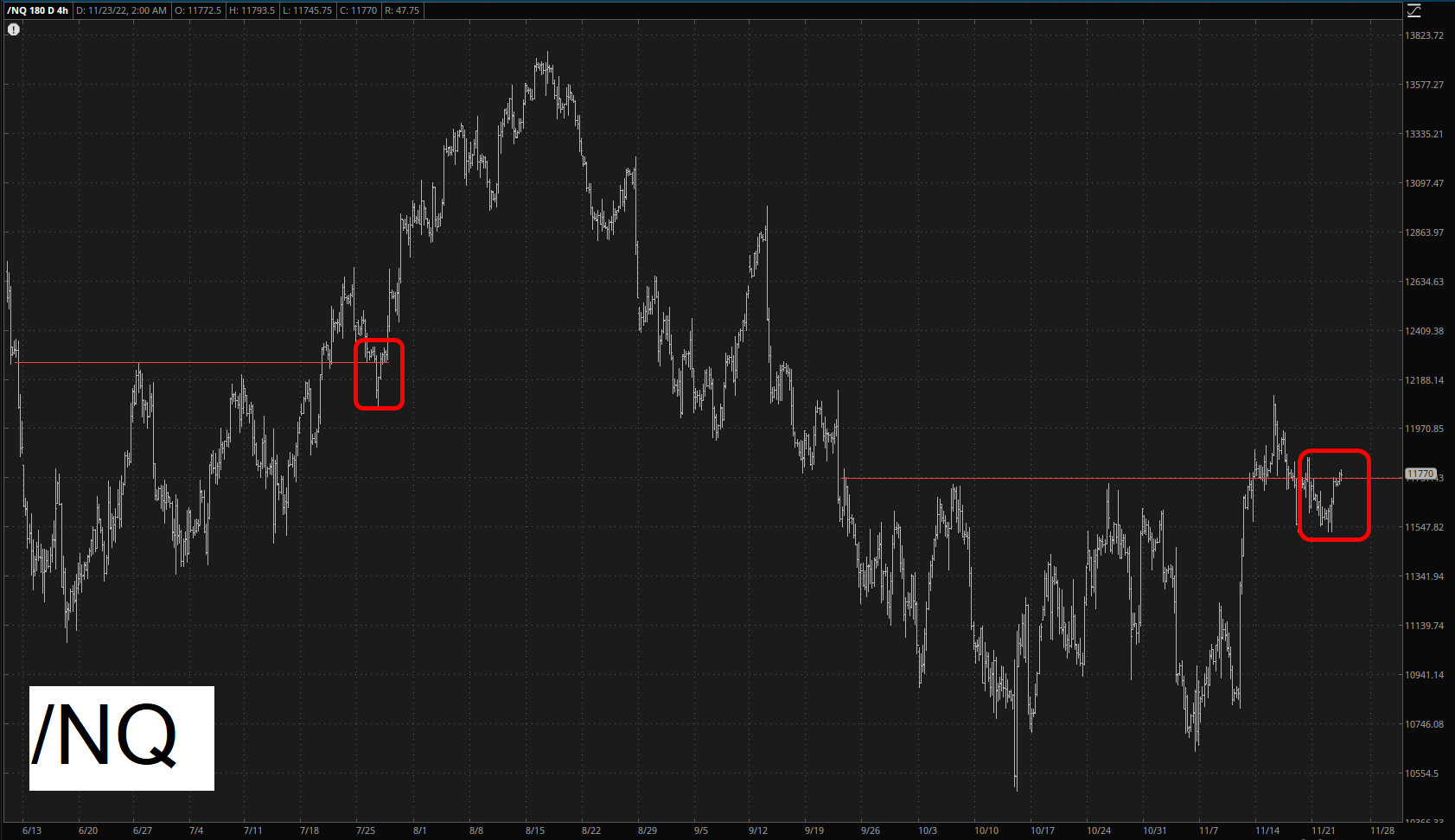 NQ 4-Hr Chart
I have a pretty big amount of cash waiting to augment my existing 25 positions. In general, the past 41 days have been rotten for the beleaguered equity bears (in spite of still being in, nominally, a bear market) so obviously I'm hoping to return to the good times Real Soon Now.

Oil Will Be Home for Christmas
By
Michael Ashton
– Nov 23, 2022
As a general rule, don't trade on pre-holiday thin-liquidity sessions. There can be seemingly amazing opportunities, but the price can still get shoved in your face by…